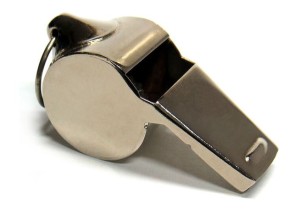 Do you have a dog who won't return when you call them?  
Are you fearful to let your dog off the lead as they might run away? 
Do you wish your dog would obey the simple "Come" command?
If you have any issues with recalling your dog then help is at hand, no matter what the breed or ability of the dog.  
Dog whistle training has traditionally been used for gundog and herding dog handlers, however it is a really useful tool for any dog owner.
Venue
Your home or a mutually suitable meeting point. These one-to-one whistle training opportunities are available to dog owners in Leicestershire, Northamptonshire, Warwickshire or Derbyshire.
Telephone 07717 763044 or email knightsbaydogtraining@hotmail.com to book either of these training opportunities.
Payment
£65.00 for first consultation and £45.00 for any follow up appointment.
You can pay via cheque (made payable to "Knightsbay Dog Training") or via Paypal. Please note that refunds will not be given if you are no longer able to attend your booking.
About Whistle Training
Knightsbay Dog Training offers unique one-to-one dog whistle training sessions which give both the handler and their dog understanding of the dog whistle and what it means for the dog when it's in danger!
Russell will teach you and your dog how to use the whistle to recall your dog.
To see what other people think of these classes and Russell's dog training and advice, read some his client testimonies.
Book Your Training
Call Russell on 07717 763044 or email knightsbaydogtraining@hotmail.com to book on the next course.